About us
It all started just a few years ago in the garage of an entrepreneur located in the heartland of America. He had a dream to create a company simply built on a foundation of people who were hardworking, friendly, professional and self motivated to "do the right thing". These people in turn would offer the ultimate customer service and provide the highest value, best quality, most innovative products regardless of the industry. This dream is alive, thriving and growing today.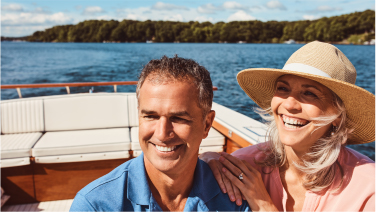 Easy to Build, Designed to Last, and Affordable
PortSide Docks offer an exceptional assortment of quality Do-It Yourself dock products as a fantastic option to the high cost alternatives commonly found at local marinas.
Proudly Made in the U.S.A. our dock systems are remarkably engineered for strength and stability.
Our Modular sections can be easily configured to meet any requirement and simply expanded as your needs change.
Need help choosing or designing the dock that is right for you?
See how helpful and friendly we can be! 1-888-752-9782